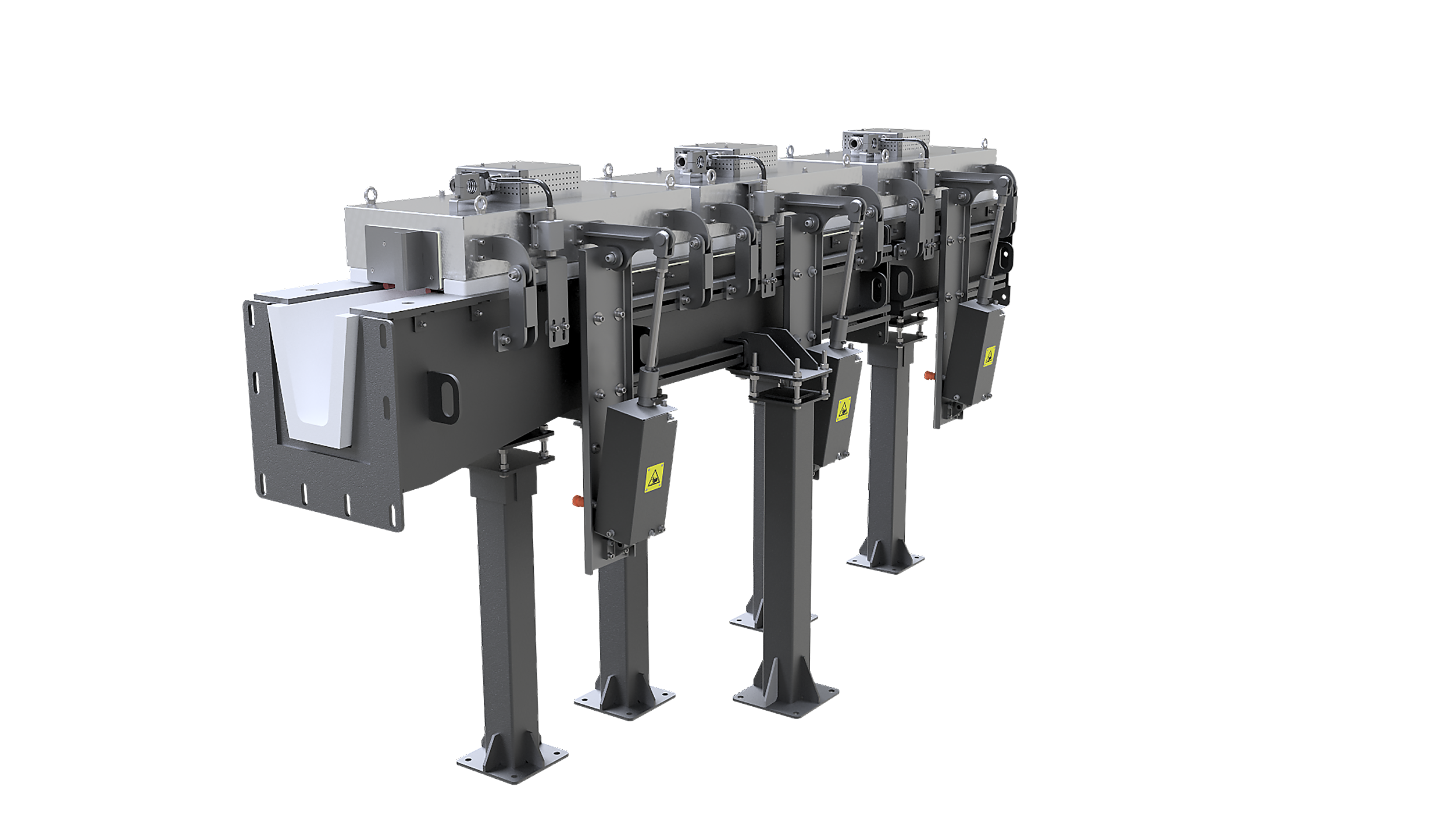 We manufacture launders according to individual customer requirements, taking into account the special conditions of equipment layout and operation
       Benefits of heated launders:
Quick start of casting


The reduction of the melt temperature in the furnace and the specific energy

consumption per ton of finished product

Reduction of the length of the cast bottom and quick obtaining the required casting temperature

Partial or full compensation of heat loss prior to and during casting

       Advantages of our products:
Convenience and safety of the operating personnel during the use of covers and launders
Minimization of heat losses due to optimum tray sections
Possibility of heating the melt in the launders during casting
Special design for operation in rough conditions: at high dust conditions, polluted air and low quality of electrical power
Unification of the automated control system: PLC and HIM based or without the use of PLC
This design is resistant to mechanical damage and almost completely excludes insulation fibers and shell fragments impurities in the melt. Three months of operation proved that there are no traces of the shell, mesh or internal insulating filler destruction. Mats tightly adhere to upper clamping plates of the metal track.

Read...

Practice has shown that preliminary heating ensures faultless start of casting and ceramic foam filter filtration throughout the whole area. Specifically, it is worth noting the simple and efficient heating system that enables to protect heating elements from excessive heat exposure and their further breakdown. The service life of heating elements increases considerably... In the course of operation, the covers' design proved to be convenient, balanced, and good serviceability. The steady-state compressed air cooling system has high reliability to minimize the human factor. Solutions of the kind can be duplicated to heat filters and chutes in other units.

Read...
Possible design of launders
– Without heating system
– With radiation heating system based on arc heaters (arc-shaped heating elements with flexible ceramic mats)
– With convection heating system based on hot air guns (air blowing/vacuuming tool is used for blowing)
– With heating system with lining built heaters (flexible ceramic mats are used as heaters, protection from melt leakage)